In a time of corornavirus pain, this is a much-needed story about joy.
Everything about Liz Connor radiates joy. Her bright smile. Her beautiful family. And most of all, the soothing and cheerful hues of her downtown Louisville children's boutique. Pitter Patter is 550 square feet of some of the most joyful children's items in the Denver Metro area. The Main Street shop features a curated collection of products that celebrate the innocence and playfulness of childhood.
In what must seem like a previous life, Liz was news producer for a variety of television stations across the country. Her last gig was at CNN International in London, where she grinded out newscasts faster than a Thunderbird flyover. Liz's husband is native Coloradan. She grew weary of the 24-hour news cycle, and the opportunity arose to move back to her husband's home state. London's loss is Louisville's gain. Instead of producing newscasts, Liz began producing the story of her life. It takes place against the backdrop of the story of our lifetimes.
In downtown Louisville, Liz saw an opportunity. There were a lot of families, many young children and no children specialty stores. The idea for Pitter Patter was born. Liz began scouring markets in New York and Dallas and soon, the shop began to fill with unique toys and clothing items not easily found in Colorado. Just as important as the merchandise, was the presentation. Liz laid out Pitter Patter to be in "a clean and approachable style.' Think of Pitter Patter as the antithesis of big box toy stores. "I wanted an experience that was not just calm and appealing for parents and grandparents, but for the kids themselves," recalled Liz.
In the days of BC (Before Coronavirus), the business of Pitter Patter was growing — even thriving. Back in the good ol' days, Liz's biggest worry was the gaping hole of a construction project right next to Pitter Patter. Now she is trying to keep her small business from tumbling into the black hole of COVID-19.
A good news producer is always looking ahead, always primed to make swift and decisive changes. Instead of being behind the curve, Liz got ahead of it. A week before the Governor's shelter in place order in March, Liz closed her doors to protect her clientele, staff and family. Now the focus turned to developing a stronger online presence. Easter sales helped, but then came an unexpected — and joyful — boost.
"I began getting requests for more puzzles and books," said Liz. "Parents were looking for creative items to help keep their kids occupied." 'Producer' Liz then got to work, searching the country for vendors who could actually deliver, and then having 4-5 backups. "A good producer needs to have backups." The puzzles, in particular, have been a hit.
In these uncertain days, expecting the unexpected has become, well, expected. While taking photos for this piece, there was a knock at the door. It was Ali and Doug Frusciano looking for new shoes for their two small children. How do you maintain social distancing while measuring shoe size? Producer Liz quickly found a solution. The steps in front of the boutique were transformed into the Pitter Patter shoe department. Liz handed over several footwear options, along with a sterilized shoe-measuring device to Mom and Dad, who then found the right size. In our new world, simple tasks like taking a shoe size can no longer be taken for granted.
A recent phone call revealed perhaps the biggest surprise of all. A nurse from Avista Hospital was looking to purchase Bogg Bags — waterproof, washable tote bags perfect for trips to the park or the pool. Because they are easy to sterilize, the bags are perfect for nursing staff to use in transporting their personal items to and from the hospital. A month ago, who could ever have believed such a story????
Liz looks forward to Pitter Patter opening when it's safe. The virus has brought renewed and clearer focus to her mission. Her news producer instincts are kicking in. Liz has a new business plan in this post-coronavirus world. You can be sure that she will have 4–5 backups. With a joyful smile, Liz says, "I am always looking for the bright spot."
Pitter Patter sells children items. More than that, it sells joy. "Joy and laughter should be celebrated — especially these days."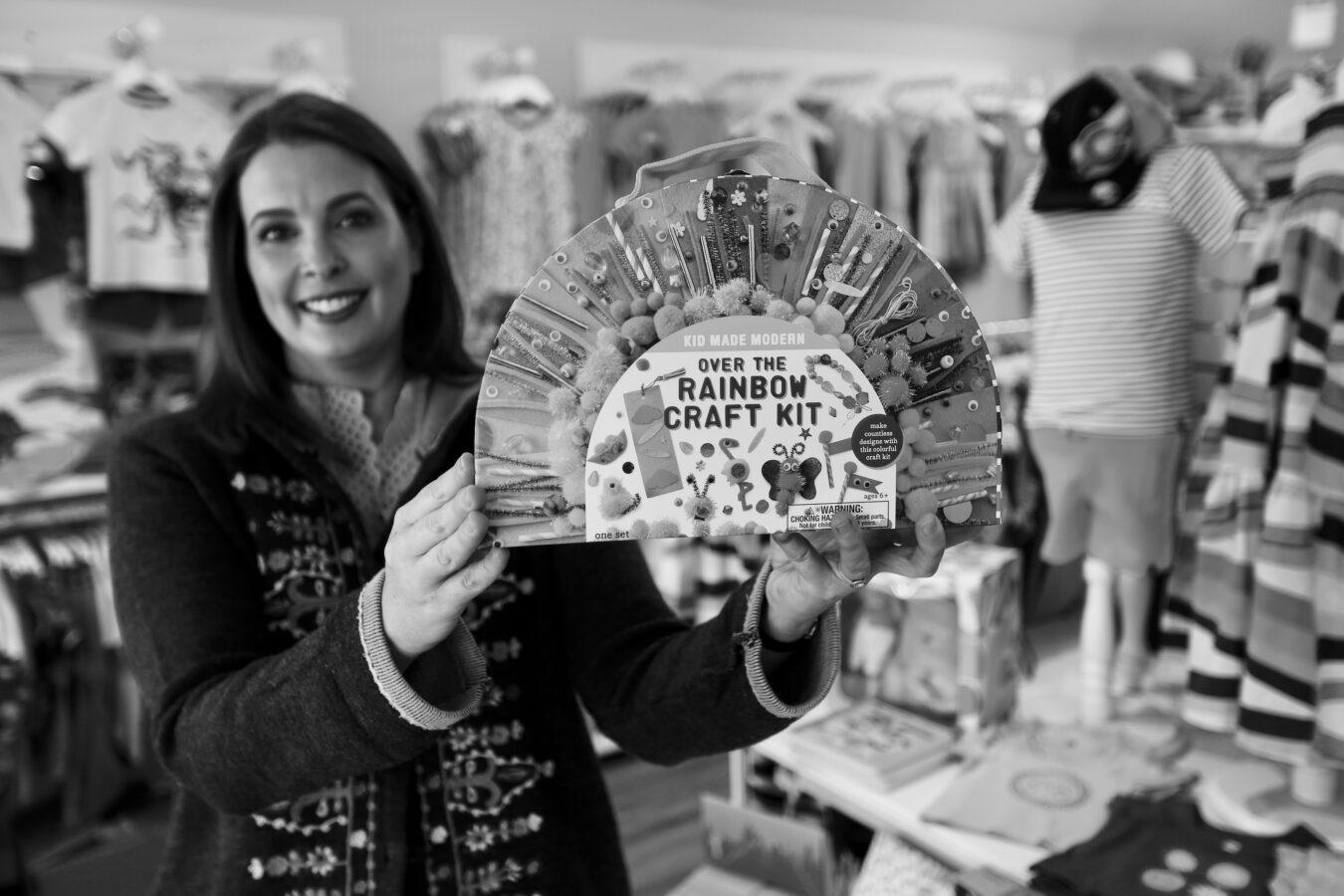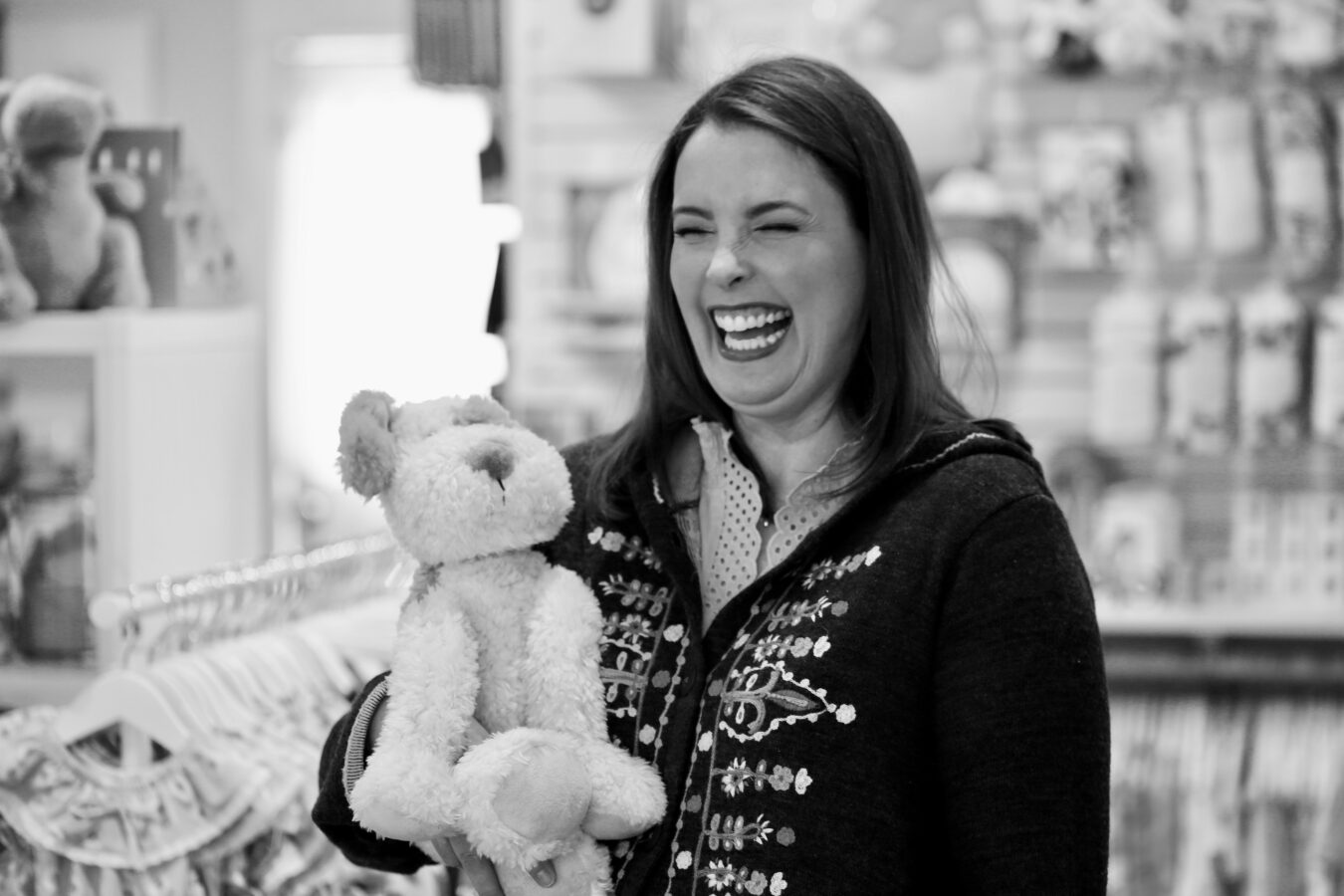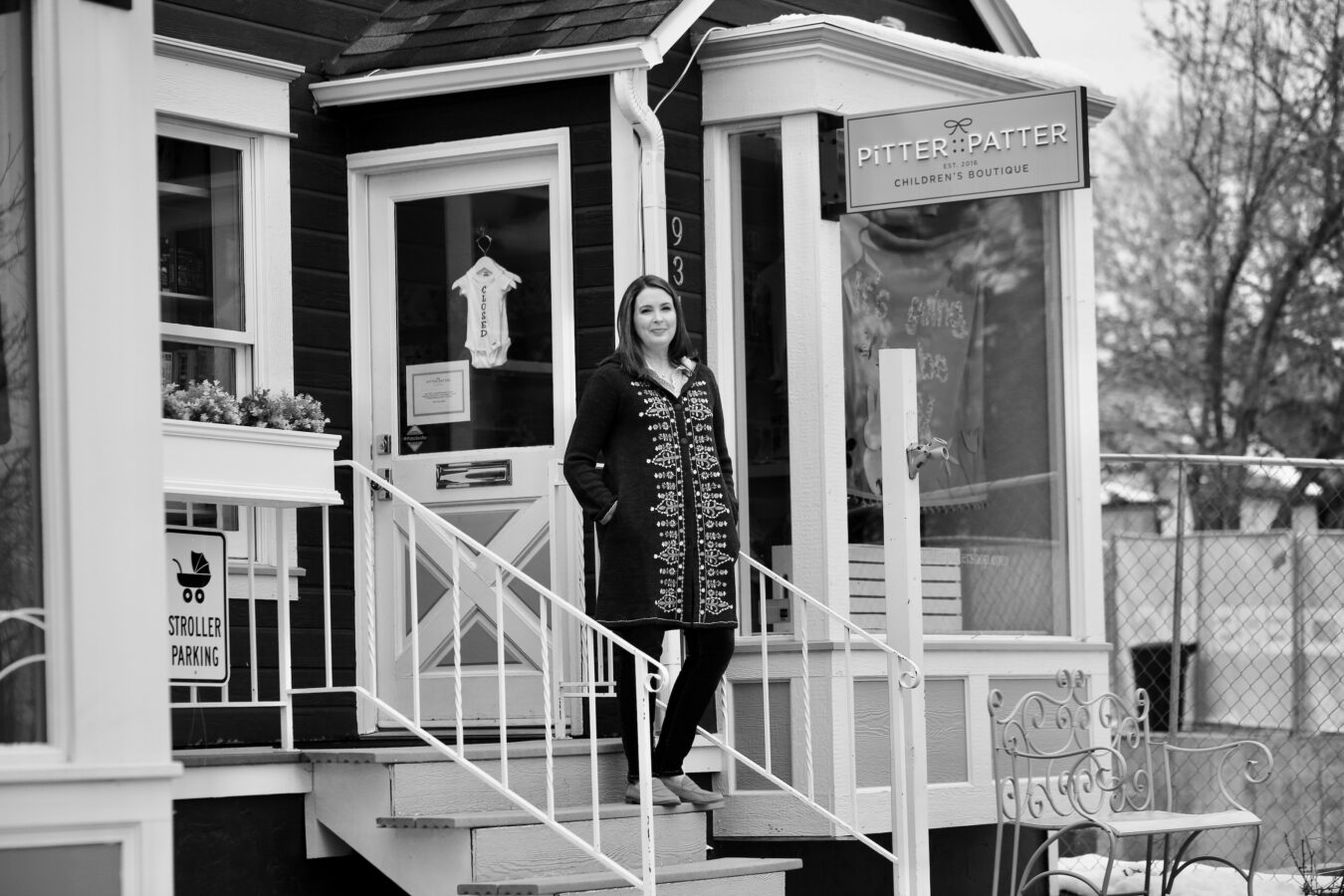 PITTER PATTER CHILDREN'S BOUTIQUE
931 Main Street
(720) 485-3129