It's late afternoon on a chilly spring day in Louisville, Colorado. While sitting inside a downtown establishment, if you closed your eyes and just listened, you would swear all is right with this world.
There was no lockdown. No social distancing. No daily White House briefing. There were no masks. No anxiety. No coffins. And most of all, there was no frickin' coronavirus! It was happy hour at Crystal Springs Brewery. In the age of COVID-19, this happy hour was held virtually, using the miraculous technology of Zoom. Hosted by bartenders Nate and Dion, the only thing better than the friendly banter was the stupendous beer — brewed right here in Louisville.
Located on Main Street, Crystal Springs Brewing Company began with a thought that morphed into a dream. Tom and Kristy Horst imagined creating home-crafted beer and serving to metro residents thirsty for a tasty fresh brew. The brewery is in the Louisville Tech Center. The taproom on Main Street opened just a couple of years ago. "This year we started off great, " says owner Tom Horst. "We were up 20% and 40%. Then, kaboom!'
'Kaboom' is right. The coronavirus has exploded like a boom throughout our planet. Its ripples are upending small town businesses everywhere, especially here in dear old Louisville.
The COVID-19 bomb caused the Louisville brewery team to spring into action. "We're taking every avenue that the state allows for us to sell beer," says Crystal Springs GM Colin Woods. That includes carry-out sales. Taproom sales are down 70%. — not a pretty number, but it could be a lot worse. During the 3 years the taproom has been open, Crystal Springs has not only sown seeds of hops and barley, but seeds of community. "We feel so lucky to have such a strong following," Colin says. "It's pretty much a family. It is been so cool to see the response." Tom Horst echoes the sentiments. "The community is the glue that has kept me sane through all of this."
Building such strong bonds is helping to sustain Crystal Springs in the short term. But the crystal ball Tom must look through for a long term plan is as hazy as a New England IPA. "We have no clue whether we will receive an SBA loan. We're in unknown territory," cautions Tom. "Frankly I think we are going to see a lot of small business closures unless the government steps in big time."
Sobering news. But do not lose hope. The community of Louisville has this business's back. And I believe in this community.
From experience, I can tell you that there is nothing better than sitting on the Main Street deck of Crystal Springs Brewery relaxing on a hot summer day with a Hudson- Mid Coast Style IPA in hand. There is something about the setting that makes the Crystal Springs bitters sweeter.
While scientists seek a medical solution to the (frickin) coronavirus pandemic, let me offer you this remedy. Go to Crystal Springs and buy a growler or six pack of Blood Orange Kolsch, or whatever your favorite may be. At home, take a long sip and remember that this nightmare, too, shall pass. Remember that, one day we will all chuckle about the days Crystal Springs had to have 'a virtual happy hour.'
At this downtown Louisville business, this much is crystal clear: hope springs eternal, in the form of a fresh craft beer brewed right here our hometown. Crystal Springs Brewery will survive this (frickin) coronavirus. And some time in the not too distant future, we will all raise a glass during a real happy hour, toasting Crystal Springs and all of our downtown Louisville businesses.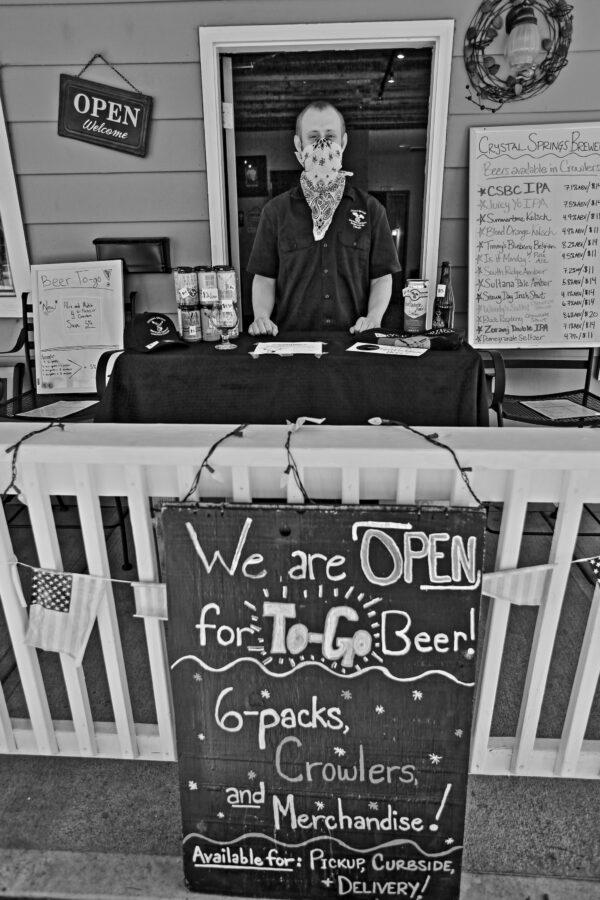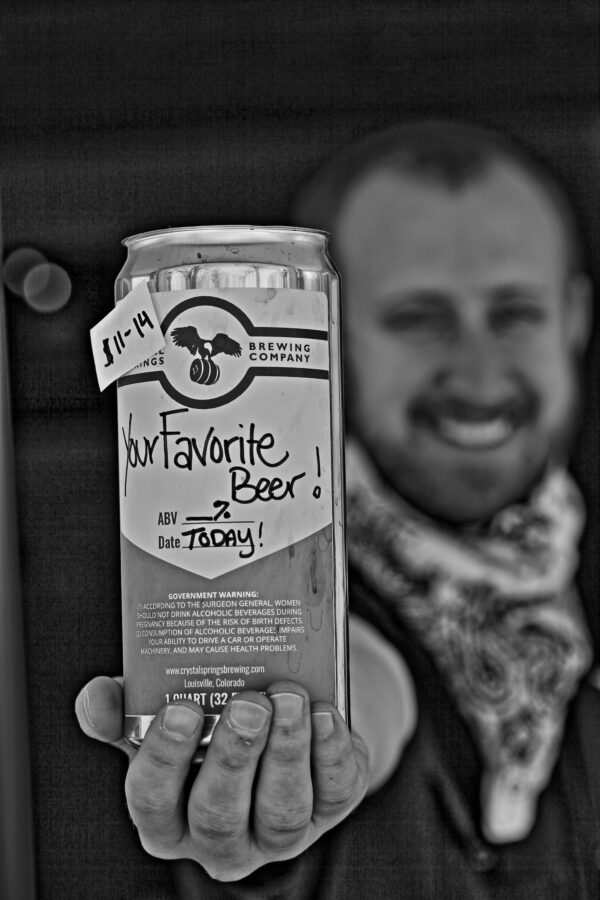 CRYSTAL SPRINGS BREWING COMPANY
604 Main St.
(720) 572-7975
https://www.crystalspringsbrewing.com
Please support Crystal Springs and all of our downtown business during these difficult days. Share and let others know how our town is fighting.