Grace: noun: 1) simple elegance or refinement of movement; 2) courteous goodwill
For Deirdre Mangine, 'grace' has multiple meanings: 'grace' describes the simple elegance of the boutique items she sells. It conveys the courteous goodwill of the community she loves. And most importantly, 'Grace' is the name of her lovely and spirited 13-year old daughter.
For much of her professional life, Deirdre has been a globe-trekking sales rep. It has been exciting, but it also has come with a price. Deirdre's busy life lacked something she longed for — a community. A few years ago, her family relocated to Boulder County. Fate lead her to downtown Louisville.
Like many other small businesses in Louisville, "My Saving Grace: A Heart and Sole Boutique" began with a dream. Deirdre wanted to bring "big city fashion to our charming small town." Fashionable handbags, upscale accessories, and most of all, hard to find handmade shoe brands like Chie Mihara and CYDWOQ fill her downtown store. Think of "My Saving Grace" as a little bit of Rodeo Drive right here on Main Street Louisville. (Full disclosure: the last time I saw CYDWOQ was during my last eye exam).
"I am trying to sell items that are unique, not brands you're going to find mass distributed," said Deirdre. "I am trying to curate selections that you are not going to find at shopping malls in the Denver metro area."
The doors of My Saving Grace opened in 2016. She's found a niche not just for her 'sole,' but also for her 'heart.' The boutique on Main Street has become her portal to the community of Louisville: "I love the community feeling here. I have spent much of my life looking, and I found it here in Louisville."
Since her doors closed in mid-March, Deirdre asks aloud the question in the back of all of our minds: "Are things every going to be the same again?" With each passing day, the answer seems to strongly trend toward: "No."
For Deirdre, the blessing in all of the madness has been that she has been forced to invest in her website, and to "focus outside of her brick and mortar." Deidre understands that she can no longer depend on foot traffic on Main St. The future of "My Saving Grace" will depend in large part, on customers beyond Louisville.
"Nothing in my store is a necessity," says a concerned Deirdre. "People may no longer have the disposable income to buy the things I sell." She also worries that the virus will force customers to shop online where big companies, like Saks and Nordstrom, dominate. "The big box stores have the resources to survive this," says Deidre. " It's the small businesses that are more vulnerable and have the most to lose. Luckily, I have low overhead. That will help me weather this storm."
For Deidre, the most difficult part of this coronavirus world has been being cut off from the community she loves. "I miss the regulars. I miss chatting with customers who have become friends. I miss the contact."
With all of the uncertainty, Deidre relies on the grace that surrounds her: a loving husband, a wonderful son and daughter, and the community she spent a lifetime hoping to find. Deirdre has to chosen to handle this cruel misfortune in the only way she knows: with dignity, hope and grace. "Right now," she says, "we all need a little grace."
When shopping online, please consider supporting local shops and boutiques like "My Saving Grace." Please support our downtown businesses. Shopping local is an investment in our community.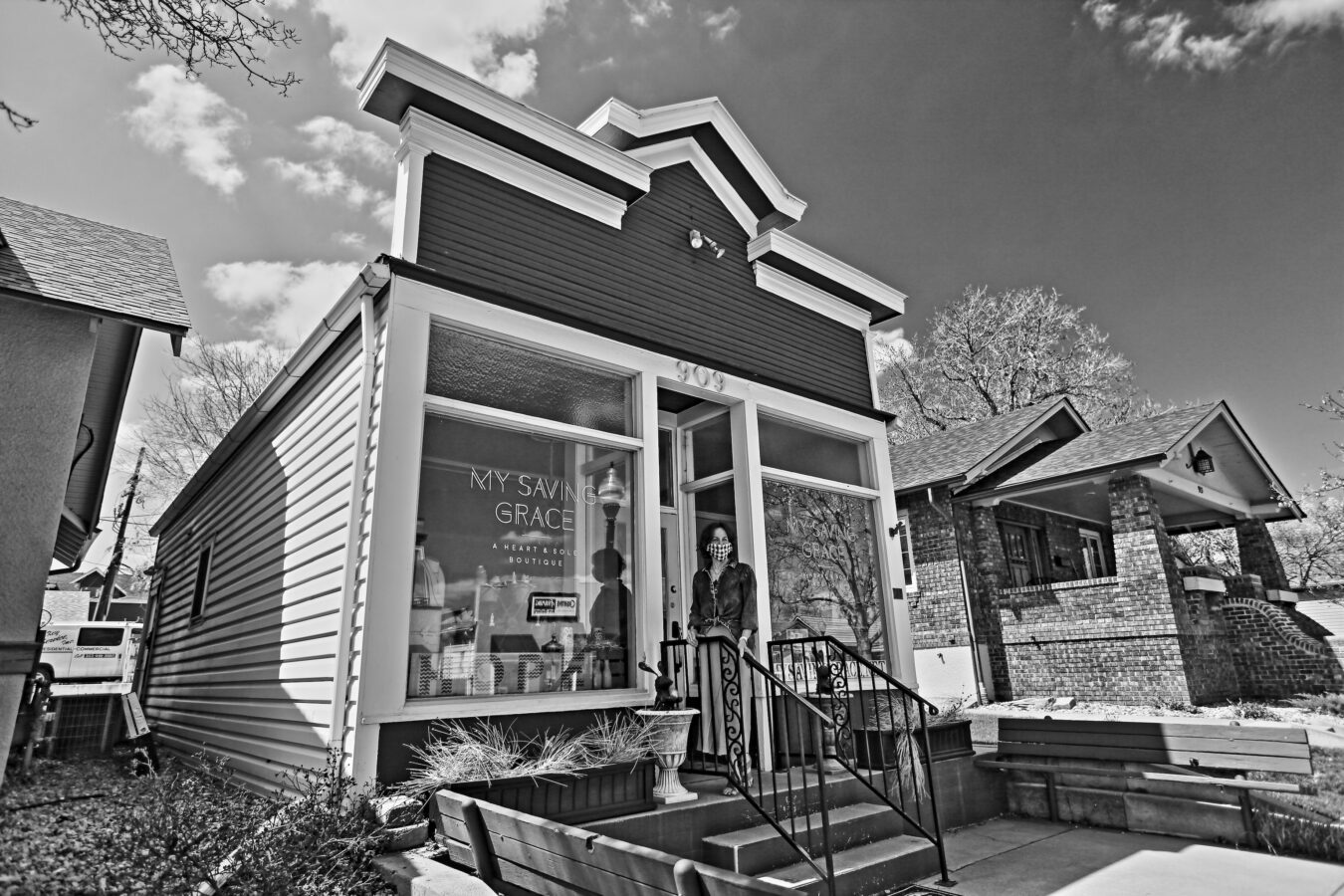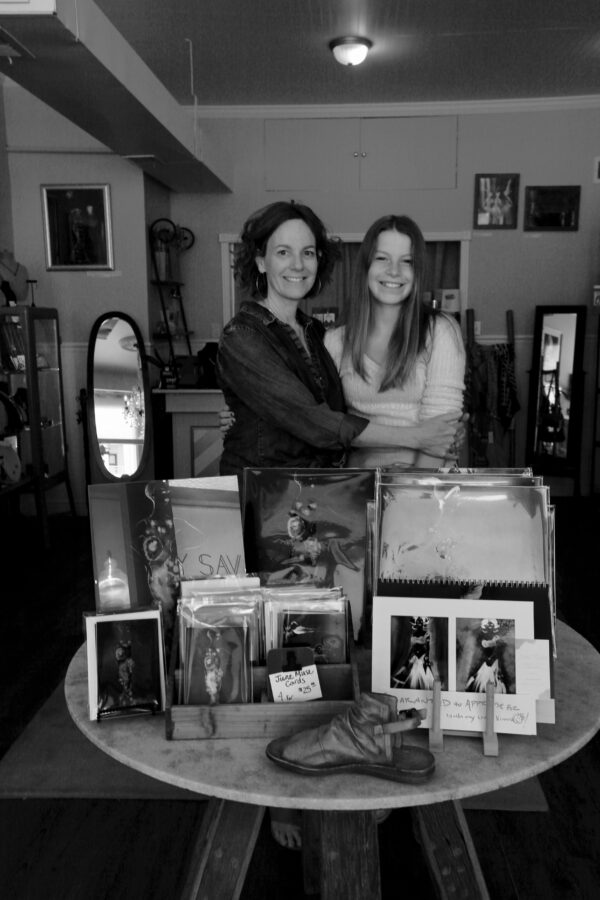 My Saving Grace
909 Main St.
720-597-4294
www.mysavinggrace.net