Welcome to the new Wild West, where the outlaw is a spiky ball of genetic material wearing a tall black hat, his faced covered by a bandana (of course). Back in the day, there were 13 saloons lining Front Street in this dusty ol' cowtown they call 'Louisville.' Today, 740 Front is the lone holdout.
"740 Front – An American Dining Saloon" has been the to go-to place for fine dining in downtown Louisville. Want delicious steaks/seafood, fresh salads served with your favorite sarsaparilla — all in a setting straight from a Hollywood Western? Then 740 Front is your place. That was until mid-March when a tectonic shift rocked the plates of 740 Front, downtown Louisville and beyond.
A deep look into the face of owner Fred Burns tells the story. His eyes pierce with disbelief, despair, and exhaustion. "I've never worked so hard in all my life," said the weary, 70-year old Burns.
Within hours of Governor Polis' statewide closure of bars and restaurants, 740 Front went from fine dining to curbside dining. Fred had to lay off all of his employees. If you have had the pleasure of dining at 740 Front, you understand these are quality, dedicated people who work hard to give you a great dining experience. "It was sickening to lay them off," said Fred. "Now, it's my wife, me, head bartender Cynthia Williamson and my chef. That's it."
His wife, Robin, has been his partner for over 30 years. His chef, Paul, has been his partner for even longer — 42 years (this is not a typo). Paul sums up the situation perfectly: "All of a sudden, it's like the world came to a stop."
This was to be Fred's last stop on the cuisine express — a victory lap around a long and successful tour of the restaurant world. He grew up in Denver, spent most of his career managing restaurants in Arizona and California, and came back home 5 years ago to be closer to his grandkids. 740 Front was supposed to be the feel good ending to this tale from the Wild West. Now, instead of riding into the Boulder County sunset, Fred is fighting to keep 740 Front alive. When asked the odds of his restaurant surviving, Fred curtly responded: '50/50."
"There's no blueprint for this. In business school, they never taught us how to run a restaurant during a pandemic," said Fred. One of the first problems was a surplus of food ordered for the busy St. Patrick's Day weekend. Thousands of dollars worth of fresh steaks, seafood, and veggies were jailed in the deep freeze. Next was the cash flow. In good times, managing cash flow in a restaurant is like walking a tightrope across the Royal Gorge. But how do you balance cash flow when the cash is snuffed out like the fuse on a stick of dynamite? With cash in short supply, Fred rolled the dice at his saloon. He decided to pay employees first and vendors second. The monthly sales tax payment will have to wait – for now.
Like heroes from a Hollywood Western, Fred, Robin, Cynthia and Paul then picked themselves up, dusted off their chaps, and got to work. They pared down the menu, updated the website, dived into social media, and set up a delivery service. Right now, 740 Front is proving that curbside pickup can in fact, be fine dining.
The future, however, remains as clear as the Colorado prairie during the Dust Bowl.
For people like Fred, there are too many questions and too few answers. "Our business model is changing. Who knows what is the formula anymore?" wonders Fred. "It scares the heck out of me because when we re-open, our business is going to be very different."
The costly re-opening of 740 Front will be a dicey bet. Will his former employees be available? Will there be enough cash left to re-launch the right way? And the biggest question of all: will customers return? "The big fear is if there's no medical breakthrough, will people be afraid to go out to a restaurant."
Life in the Wild West was tough and dangerous. However, there was not anything as lethal as the corornavirus is the Wild West.
For now, Fred, Robin, Cynthia, and Paul will continue with the fine dining experience on Front Street. As someone who has dined there many times, I will bet the house on this:
740 Front will come back better than ever. In addition to great dining in the shadow of the historic bar, they will also develop a thriving online business. In this tale of the Wild West, the outlaw made of spiny genetic material will be obliterated in a sudden burst of gunfire on Front Street. Our heroes will then walk through swinging doors of the old saloon. One old cowboy tops his hat and claps. Then another. Soon the entire saloon is raising their shot glasses. Our hero shimmies up to the bar of 740 Front and says, "I'll have another. " Roll credits.
Please support downtown Louisville businesses like "Old Friends" during this difficult time. For years, they have served us. Now, it is our turn to serve them.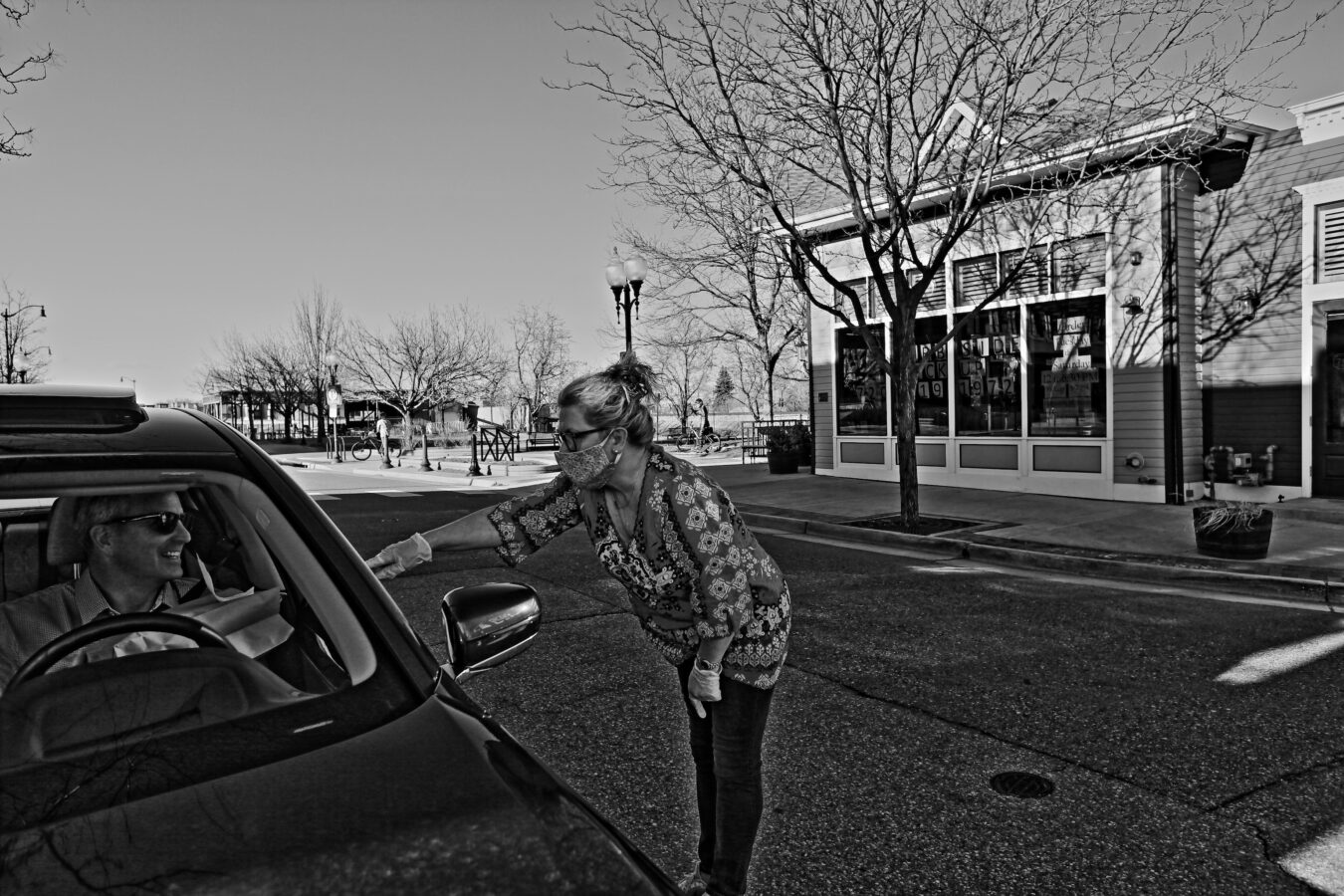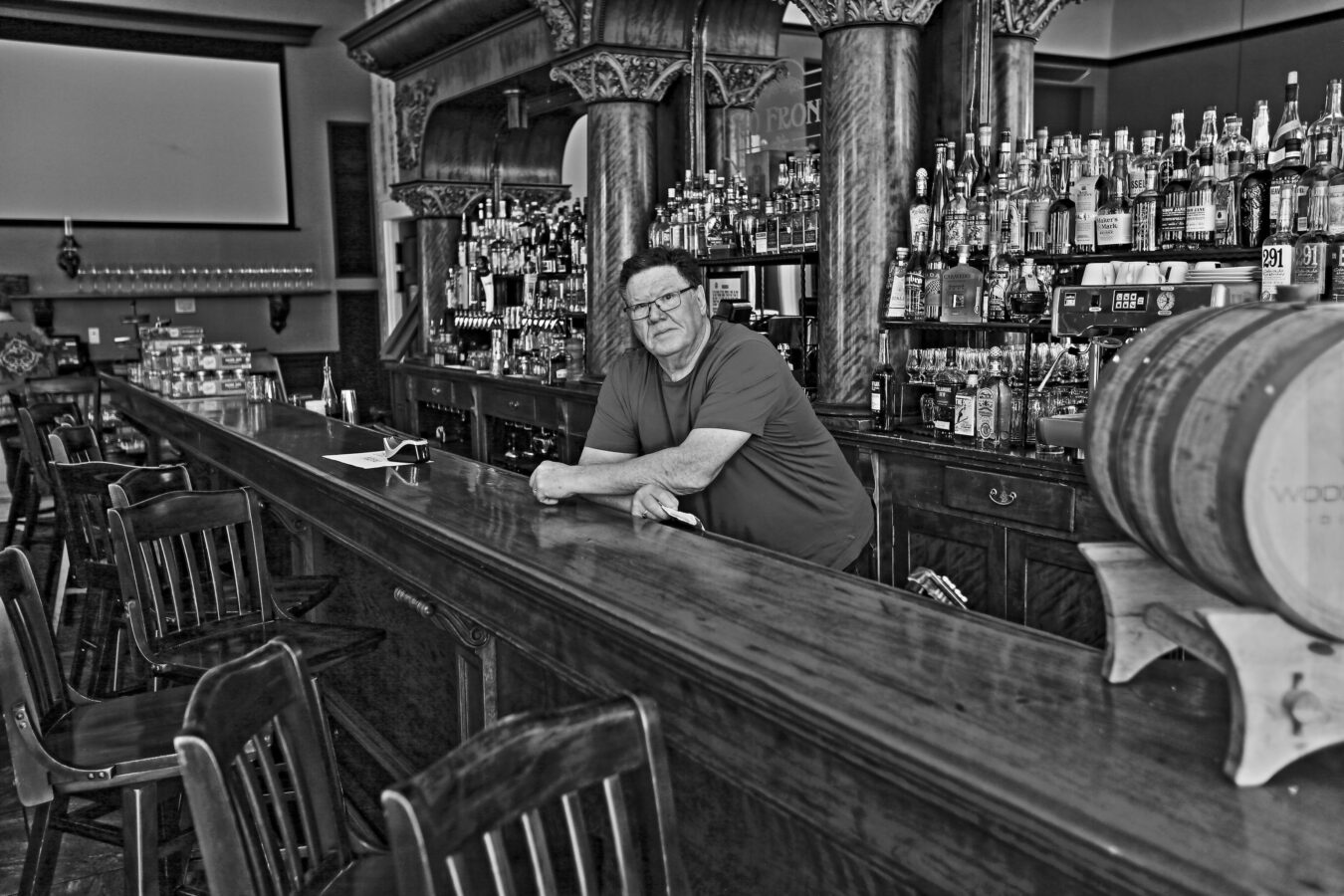 740 Front – An American Dining Saloon
740 Front St.
(720) 519-1972
http://www.740front.com