Wendy Wassom is like an old friend. The kind of friend you'd power walk with on Davidson Mesa, share a latte with at Bittersweet, or raise a glass with at Por.
Her downtown Louisville gift boutique, "Old Friends," has delighted shoppers for over 10 years. Old Friends carries an eclectic blend of gifts, greeting cards and novelties. Many reflect Wendy's wicked sense of humor.
Before the coronavirus crisis, who could have ever guessed that the hottest selling items at her Old Town shop would be bandanas and hand sanitizer. Because it is Wendy, we are not talking hand sanitizers like Purell or Equate. The top seller at "Old Friends" is called "I Just Sh*t in the Woods Hand Sanitizer." Also selling off the shelves is another sanitizer with an R-rated name. Scroll through the photos to see — you won't be disappointed.
Because Wendy's shop is "non-essential," the doors were closed in mid-March. She has an online presence, but that does not really help a shop like Old Friends. "We are a hands-on store, " says Wendy. "The fun is shopping in person, pickup up items and checking them out. It is a social experience. It is also a tactile experience."
In the age of the coronavirus, therein lies the problem. Shopping online cannot replicate the in-person experience at Old Friends. It is a place where it is fun to shop. The lively banter from the owner with the offbeat sense of humor only adds to the fun. And this is precisely what worries Wendy. How will the virus change the shopping experience? Even worse, after the doors re-open, will shoppers still come? "Are we going to have to limit customers who come into my store," wonders Wendy. "If so, what will that mean for my business?"
Like everyone, Wendy worries about the long term effect on not just "Old Friends" but on all downtown small businesses. "Our town is going to look different once this is over," laments Wendy.
In the midst of this crisis, our old friend Wendy chooses to use humor as a remedy for the non-stop stress. During my visit, she chose two soap sales items that reflect these difficult times. The first one chosen was called "Social Anxiety: Smells like a list of pre-planned excuses." The other soap Wendy selected was called "Day Drinking: Smells like Saturday."
When asked which soap she will use today, Wendy's eyes lit up. With a sly grin, she uttered a single word: "Both!"
Please support downtown Louisville businesses like "Old Friends" during this difficult time. For years, they have served us. Now, it is our turn to serve them. Share this post and help tell the stories of our Old Town businesses.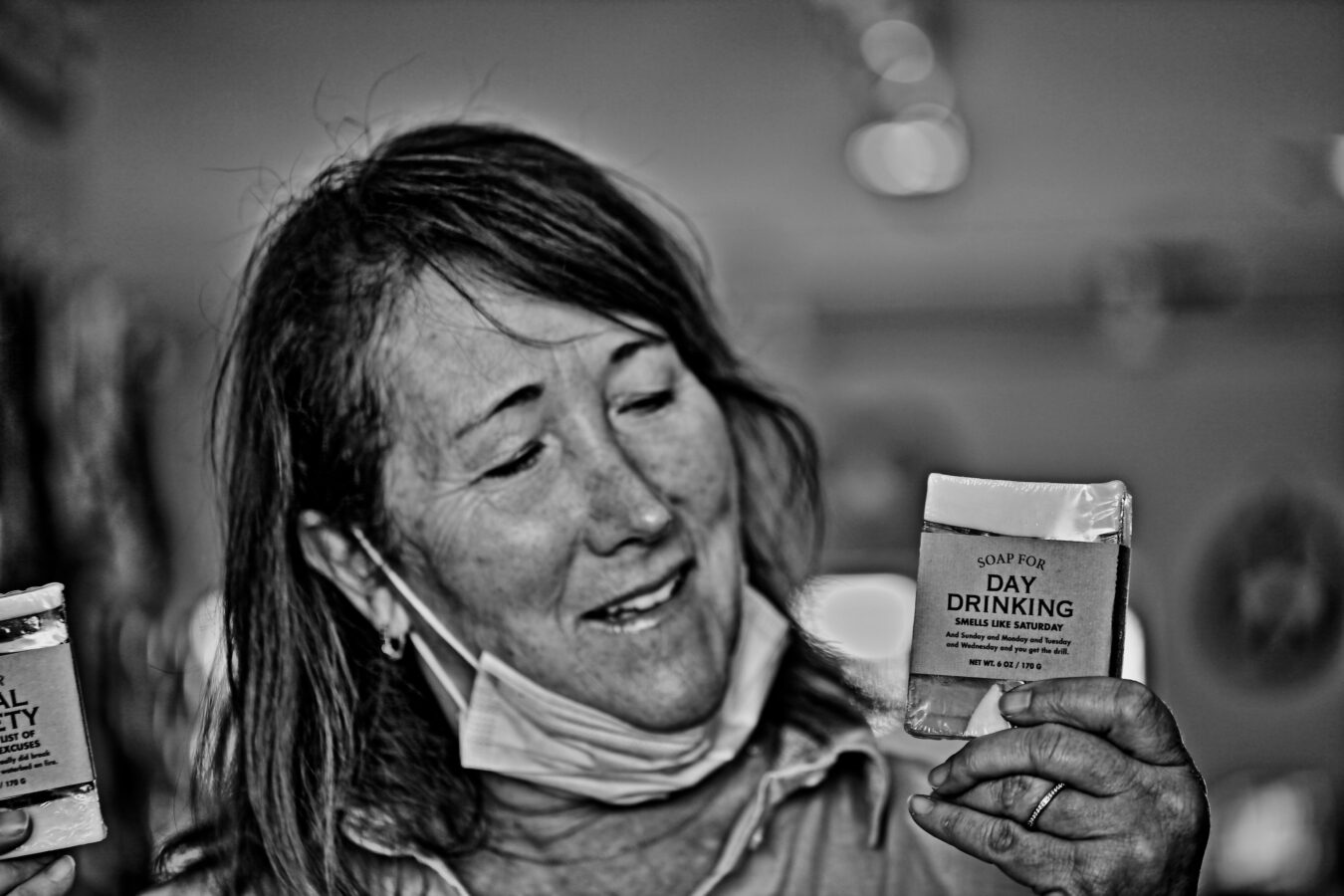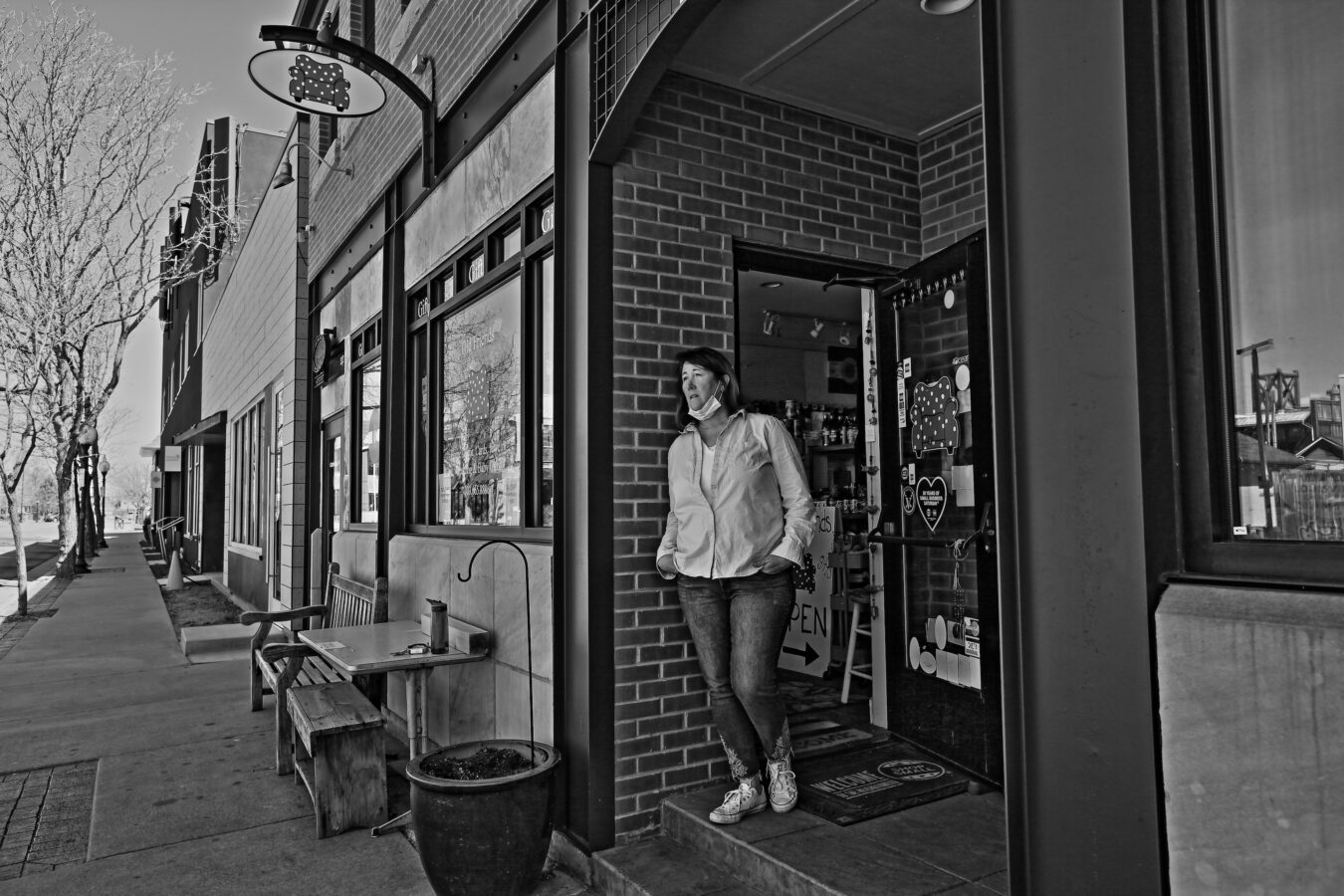 Old Friends
706 Front St
(303) 665-8886
https://www.oldfriendslouisville.com/