One of the most somber sights on Main Street in recent weeks, has been the inactivity surrounding /pôr/ Wine House. Occasionally, you see flourishes of activity around The Waterloo, Zucca, and other Main Street restaurants. But at/pôr/ , you see nothing but emptiness. The reason can be explained by the impossible choices best explained through the simple concept: Catch 22.
The dictionary describes it this way:
catch-22. Noun. A dilemma or difficult circumstance from which there is no escape because of mutually conflicting or dependent conditions.
/pôr/ Wine House owner Patrick Walsh has the weary look of someone who has not slept for weeks. "I am morally conflicted," Patrick said. "If I was to stay open, it puts my staff in harm's way. The safest thing for all was to shut down.' Catch-22.
However, it is not a complete shutdown. Limited carryout items from the /pôr/ menu are now available through Bittersweet, Patrick's other downtown property. But that is like putting a bandaid on a bullet wound. By taking a deeper look at /pôr/, you see why the popular restaurant could be representative of the coronavirus outbreak in downtown Louisville.
For many years, /pôr/ wine house has been an iconic dining destination in downtown Louisville. It combines great wine, great good, and great ambience. What else could you want? From its beginning, /pôr/ was located behind Bittersweet, a sweet hideaway spot for Streetfaire goers, located midway between Steinbaugh Pavilion and Main Street. On March 5, 2019, /pôr/ relocated to a prime (and expensive) location on Main Street, just north of Lulus. The restaurant has developed a loyal following. People come from all over to enjoy Spicy Ahi Nachos, Bacon Wrapped Dates and other deliciously eclectic food choices. For many, the real draw is the 24 wines on tap.
Just as /pôr/ was emerging from the traditionally slow winter season, the coronavirus crisis hit like a Rocky Mountain avalanche. "Because we depend on perishable food items, our margin of profit is incredibly thin — in good times," says Patrick. "When we closed, I gave away some of food, but ended up having to throw out about $15,000 worth of perishable items."
Next came a necessary course of action that would become painfully familiar for many businesses in downtown Louisville. "I had to lay off more than 25 employees at /pôr/ — the entire staff," said Patrick, "that never happens." Then again, a pandemic of this size and proportion never happens.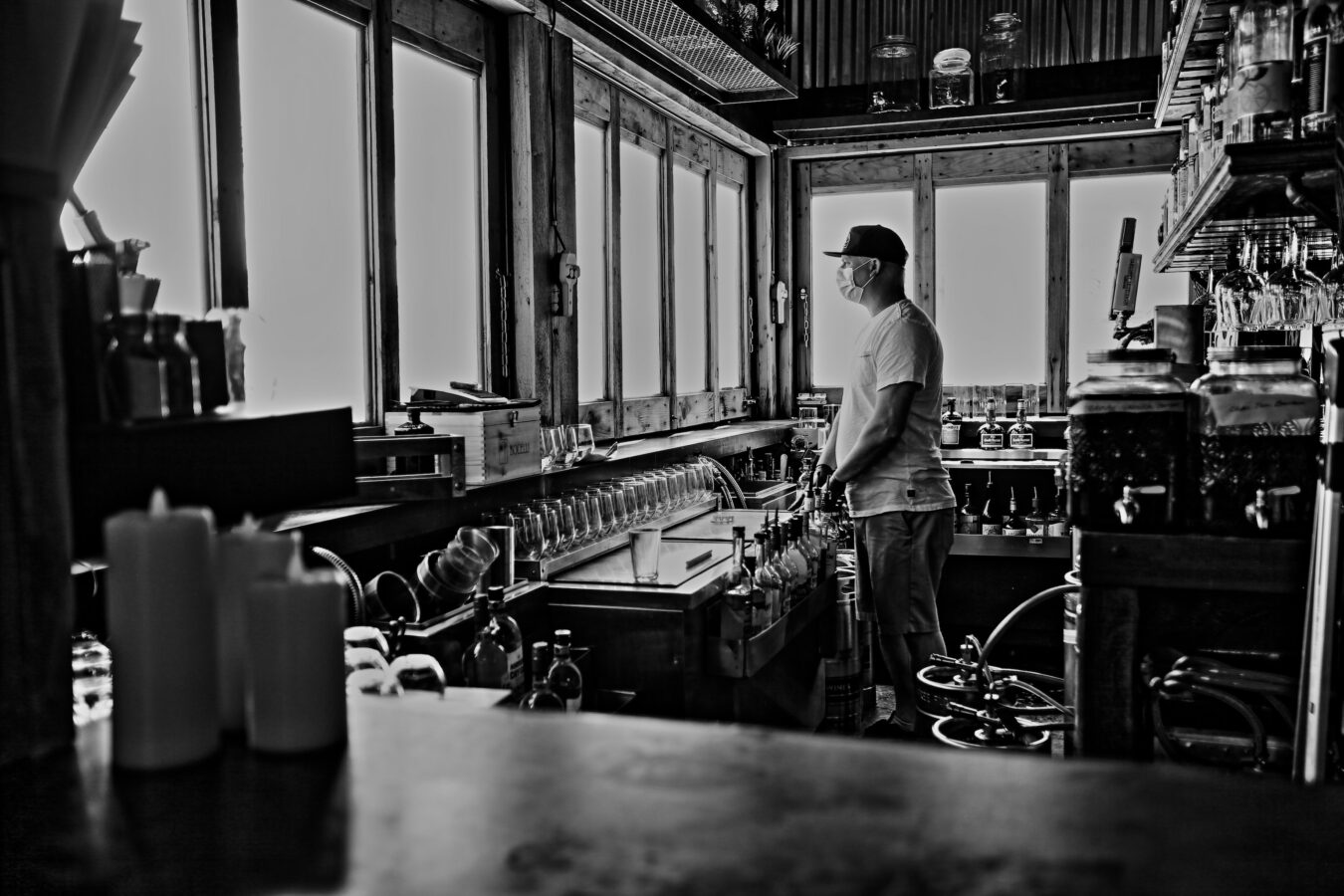 Employing a skeleton crew did not make financial sense to Patrick. More importantly, it did not make moral sense. "Our hosts, bussers, servers, and management…would be fulfilling delivery and carry-out while customers hunker down in the safety of their homes," Patrick wrote in an email to other downtown restaurant owners. Patrick eventually opened his other downtown property, Bittersweet, but chose to keep the doors to /pôr/ locked.
Raw emotions. Raw pain. Raw deal. Through no fault of their own, restaurant owners like Patrick are in this 'damned if you do, damned if you don't' position.
In addition to employee safety, Patrick must deal with the reality of trying to stay in business while putting dinner on the table for his wife and two children. Alcohol sales account for more than half of /pôr/'s sales revenue. Like most other businesses, Patrick has applied for various government loans. "Independent operators like myself need a major infusion of cash," Patrick says. "I cannot afford to buy food and alcohol to sustain the business." But the reality is, Patrick cannot stay in business if his restaurant doors continue to be locked. Catch-22.
"It's been difficult to stay closed. I have an amazing staff. I am totally conflicted. I wish I had the answers," he said.
The problem is that no one has the answers. And there are too many excruciating difficult questions. Such is trying to run a small business during the pandemic of the century. "Currently, the cards are stacked against us," said Patrick.
While holding a losing hand in a game of poker gone bad, Patrick now faces more difficult choices. Restaurants and bars are beginning to open across the country. They will soon be opening in Boulder County. "We have a responsibility to securely ensure the health and safety of those we employ," Patrick says.
Makes perfect sense to me. But what if your employees say they want — and need — to work? "A lot of my employees are willing to take the risk. But at the end of the day, my employees have to hand off food to a customer who may not be wearing any protection," says Patrick. "What happens if one of my employees gets sick?" Catch-22.
In the end of this horrible Catch-22, Patrick has elected to "take the short term loss for long term gain."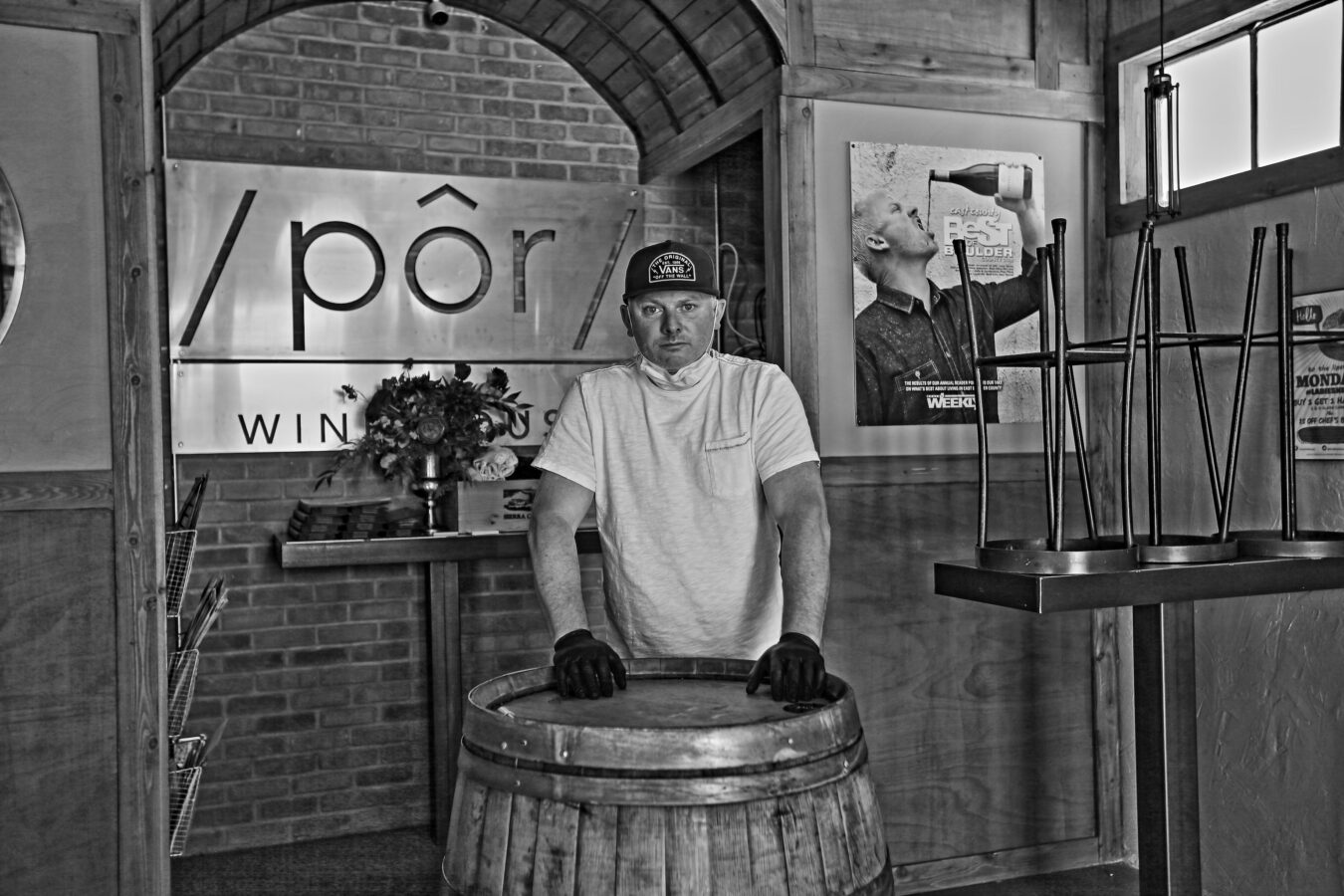 There are rays of hope for Patrick and /pôr/. "This (Louisville) is an affluent location. We might come out stronger than other areas." /pôr/ also possesses the largest outdoor space of downtown Louisville restaurants, some 4700 square feet. Besides the comfort of being outside, the outdoor space gives customers good options when it comes to social distancing. The timing of the potential reopening with the arrival of summer weather also bodes well for Patrick.
Most importantly, in these worst of times, Patrick is comforted by knowing he is surrounded by people who have his back: "I am supported by an amazing staff — and an amazing community. In general terms, I am blessed."
During these difficult days, it is safe to say that in moments of quiet reflection, we have all counted our blessings. The trials of Patrick Walsh are a sober reminder of the heavy burden all small business owners face in these unprecedented times.
It is also a reminder that when /pôr/ door's open, safety is not a one-way street. In our new COVID-19 world, customers must also take responsibility for their own well being. By working together, small businesses and customers can create environments that are safe AND enjoyable. As we move toward re-opening downtown Louisville, let's all agree to share this responsibility. As a community, we can overcome these challenges and bury those annoying Catch-22s. Let's vow to have the backs of all our downtown businesses. If we do, downtown Louisville can emerge from this coronavirus winter as a stronger and better community.
Downtown Strong### Ready to Serve###