The lights go down and the crowd explodes into a frenzy. A lone spotlight shines down on the announcer in the ring.
ANNNOUNCER: "WELCOME TO STEINBAUGH PAVIILION IN DOWNTOWN LOUISVILLE, COLORADO. IN THIS CORNER… FROM SOME DARK CORNER OF THE UNIVERSE…WEIGHING A MEASLY ONE TRILLIONTH OF AN OUNCE —–CORONA VIRUS!"
(the crowd boos and hisses. No spitting allowed because it could spread the virus)
ANNNOUNCER: "AND IN THIS CORNER…FROM BEAUTIFUL LOUISVILLE, COLORADO…WEIGHING A BUFF 103 POUNDS WHEN WET —-TRACY HOBBS!!!!!!!!!"
(the crowd erupts into cheers and starts chanting "Tracy! Tracy! Tracy!)
Tracy Hobbs is ready to rumble. And she is primed for the fight of her life. It is a battle to save her business, and her dream.
In 2013, Tracy Hobbs had a vision. Her new boutique, Eleanor and Hobbs, would be the antithesis of Amazon Prime, Nordstrom, Stitch Fix, and other online clothing outlets. It was to be a small, intimate, and most of all, personal shopping experience. Seven years later, Tracy could never have imagined that in order for Eleanor and Hobbs to survive, her business would have to become the very thing she wanted to avoid.
"It changed my whole business model," said Tracy.
"IT" is of course, the villain in this story: Corona Virus. Like other businesses in downtown Louisville, Eleanor and Hobbs has been turned upside down by COVID-19. "When this first happened, our community stopped," said Tracy. "People are missing the community of being with other women."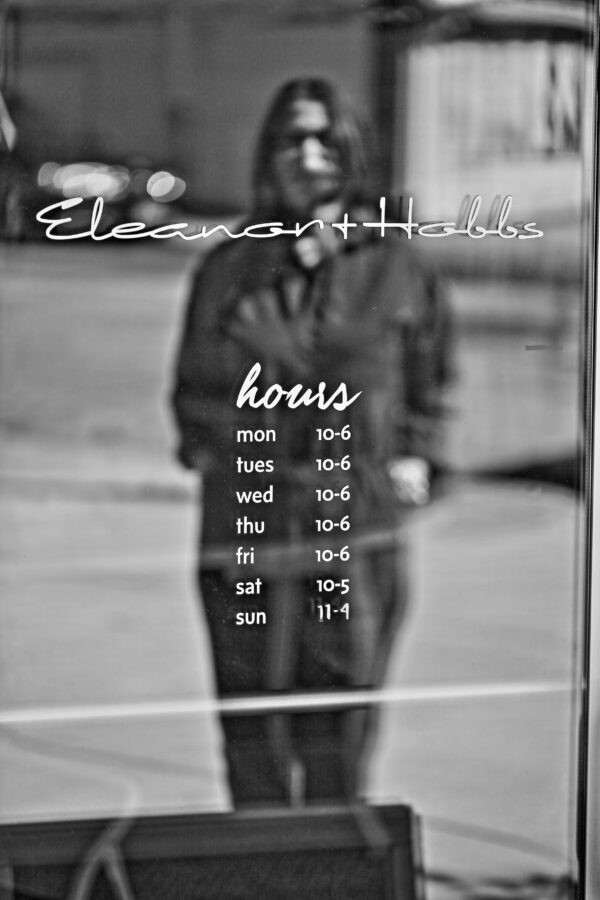 Located in downtown Louisville, Eleanor and Hobbs carries a curated collection of designer clothes out of New York and Los Angeles, along with jewelry, accessories and home goods.
Eleanor and Hobbs is not to just a boutique. It was created to be a community where people gather, share stories, laugh, and most importantly, shop local. "My customer is the type of person who wants advice, styling and a friendly face," said Tracy. "We are the kind of shop for people who appreciate conversation and value someone saying 'Hi, how was your day?'"
But how can Tracy maintain her vision in the age of COVD-19? Social distancing helps reduce the spread of the virus, but it can also build walls between us. The masks we now wear hide the emotions that make us uniquely human. "We used to hug our customers and offer them something to drink. People are now standing 10 feet away."
The virus villain is trying to rip the very heart out of Eleanor and Hobbs. Only problem is that a determined Tracy Hobbs is standing in the way. The Vegas odds just came out, and Tracy is a 25-1 underdog. The odds are against her for good reasons. The supply chain that she buys from in New York and Los Angeles is not producing any materials. She's had to lay off 9 employees. Her current inventory consists of items intended for Mothers Day, graduations, and weddings that will not happen anytime soon.
Re-inventing Eleanor and Hobbs will no doubt be a challenge. But Tracy has overcome bigger challenges in her life. A look in her eyes, and you see someone who is thinking: "I got this."
It won't be easy. I had to lay off nine sales people," said Tracy. "I've had to become more of a distribution center. I turned my website into an e-commerce site as quickly as I could. Now I fill orders from my website for pick up, or in some cases I will ship. But this isn't what this store is meant to be," she added. "I feel like a warehouse." In other words, she has become the kind of store she dreaded in 2013 when Eleanor and Hobbs doors opened. But in this 15-round main event, you have to do what you have to do.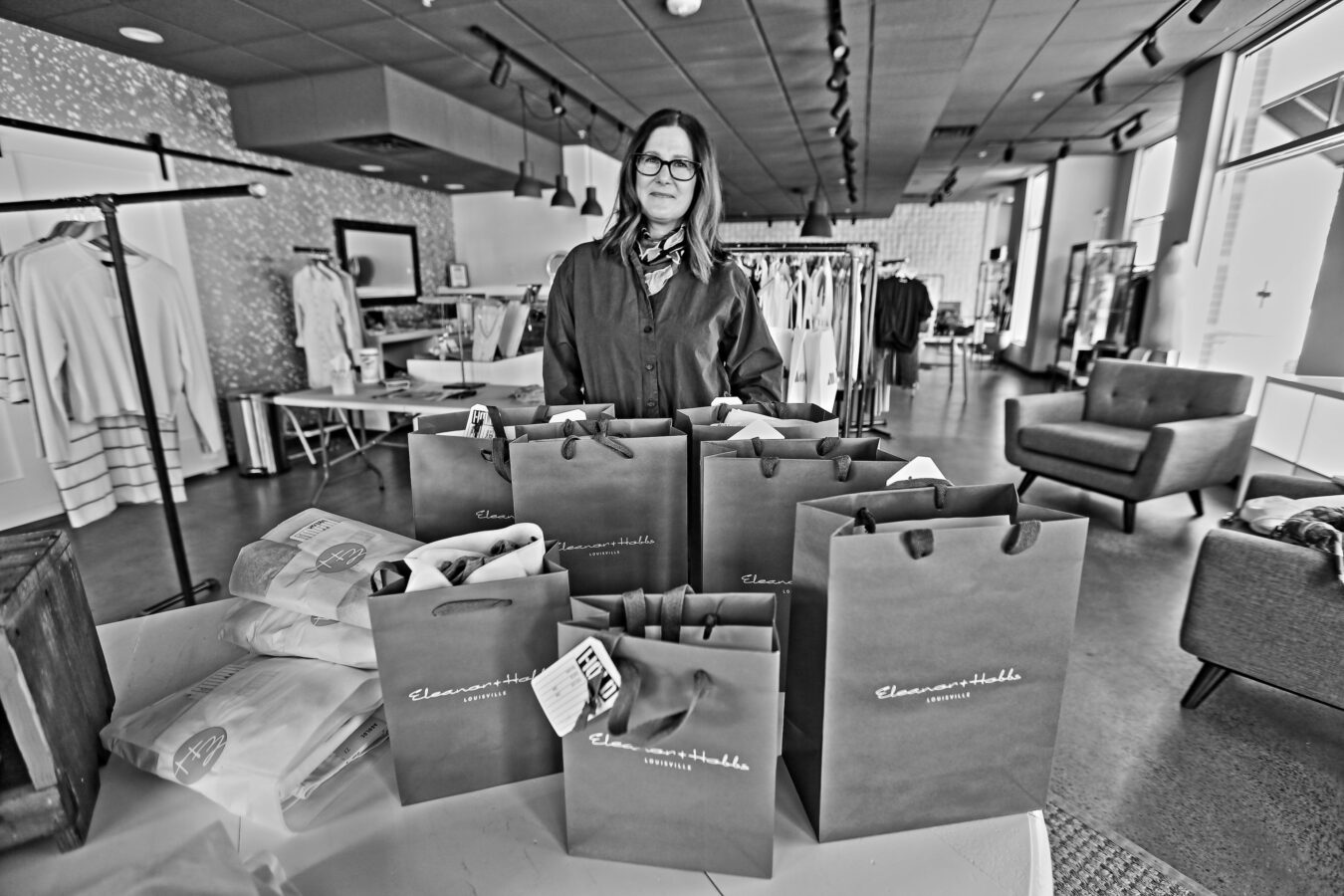 Tracy has turned her website into an e-commerce site and is discovering the power of Instagram. She is slashed prices to compete with huge conglomerates like Nordstrom and Saks. She is partnering with a Denver jewelry store to sell items through her website. And in the sprit of the times, she just ordered 80 bandanas. 64 sold immediately. Who says bandanas can't be fashionable?
With the day soon approaching when the doors will finally open, Tracy is coming up with a strong plan of action. She plans to take temperatures of employees when they arrive for work. An app is being created for customers to make an appointment so they can have personal attention Tracy loves to give. Only two shoppers at a time will be allowed in Eleanor and Hobbs at a time. The store will have hand sanitizers and employees will wear masks.
Tracy becoming a 'warehouse' is only temporary. Once the doors of Eleanor and Hobbs, she will go from underdog to favorite. The community she built from being in business for seven years will return. Her vendors will soon be producing items. The personal service Tracy provides will be more appreciated in our post COVID-19 world. She is ahead of the curve, not behind it.
DING, DING, DING. The fighters come out from their corners and square off in center ring. Corona Virus better not make the mistake of underestimating this tough lady. My money is on Tracy Hobbs.
Tracy! Tracy! Tracy!
ELEANOR AND HOBBS
901 Front St, Ste. 100
(720) 708- 3016
https://www.shop-eleanor.com