It was Friday, April 3rd. That day, Governor Polis had asked Coloradans to begin wearing facemasks when venturing out in public. Meanwhile, Lucky Pie Restaurant — which had been closed since March 16th — announced they were going to be open for carryout from 4-7pm on Fridays and Saturdays. The owner cautioned, saying he "wanted to see how it goes." What transpired was an awe-inspiring reminder of why we have such a great community.
On that Friday, I wandered over with my camera to see if anyone would venture out. At 4pm a few people showed up. By 4:30, a line started to form, with everyone adhering to social distancing measures. By 5pm, all hell was breaking loose. At the front door, servers with bright smiles asked customers for their orders. Neighbors wearing new masks talked and laughed while waiting for their pizzas. Kids ran circles around the garden — gleefully ignoring the 'no running' sign. When customers heard their names called for pickup, they skipped to the front door as if they had just won some kind of pizza lottery. If it wasn't for this little coronavirus thing, it would have been a typical Saturday night at Lucky Pie.
Smiling through it all was Lucky Pie's owner Brendan McManus. "It's gonna take more than this stupid virus to keep us down," was the post on their Facebook page had said days earlier when Lucky Pie was forced to close their doors. Behind the scenes, however, was confusion, uncertainty, and shock. "The first week, we didn't do anything," said Brendan. "The key question was: 'How do we balance safety with product?'"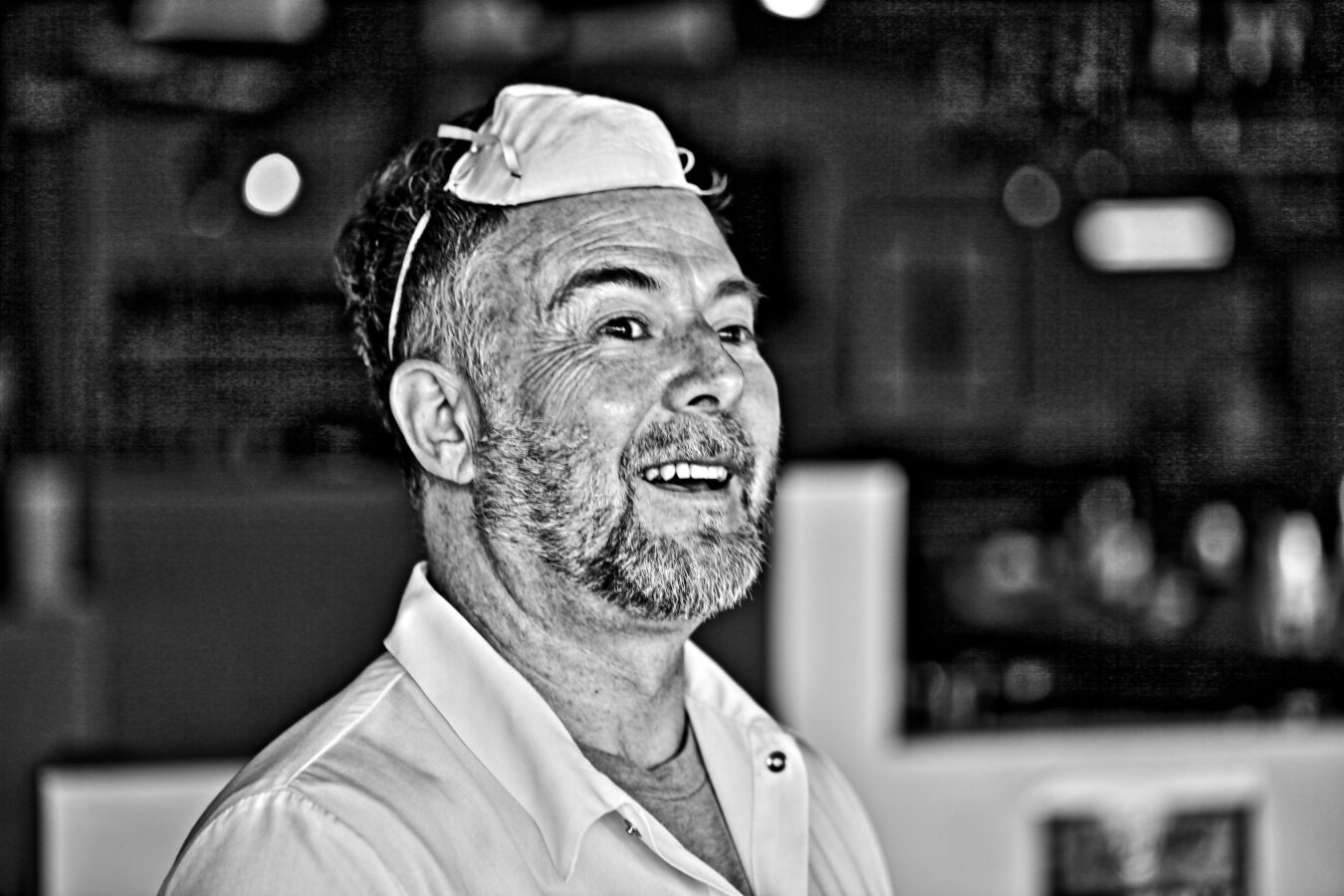 One thing you have to understand about Brendan is that there is nothing he enjoys more than making dinner. He's been doing it for customers of Lucky Pie in Louisville for more than 10 years. "Breaking bread with the people we love is the most important thing people can do together," he said. "It's the best part of our lives."
Anyone who has eaten at Lucky Pie will concur. We are five weeks into the stay at home order. The BC days (before coronavirus) almost seem like another lifetime ago. In this 'prior life', Lucky Pie was always abuzz with activity. Friday and Saturday nights were especially busy. Despite the crowds, it seemed that everyone — guests, and employees — would all be smiling. Eating at Lucky Pie was like taking a 2-hour vacation. Your taste buds screamed with delight once they connected with the supercharged flavor of Lucky Pie "Damn Good Salads' and Neopolitan Pizza. And don't even get me going about their unbelievable selections of Tap House Beer. I may start crying! But the true magic of Lucky Pie was not the great food and drink. It was the service. It could be a full house, but when it came your time to be served, the folks at Lucky Pie made you feel like you were the only one in the restaurant.
Like all other downtown businesses, Lucky Pie has been dealt a very unlucky hand. But the effect on Lucky Pie cannot just be measured in dollars and sense. For Brendan, the cororavirus has denied he and his staff the pleasure of doing what they love most: making others dinner. There is a reason this is called "the service industry." At Lucky Pie, Brendan and his staff love to serve. "Having this taken away, takes energy away from your life," said Brendan.
The coronavirus may have prevented folks from having a traditional night out at Lucky Pie. But this 'stupid virus' is not stopping hungry customers from descending on this Louisville institution. "People seem psyched," said Brendan. "Making dinner for them makes their lives a little easier." Customer Andrea Potash is one of the many who could not agree more. "Lucky Pie is such a huge part of the community," she said while holding a stack of 4 pizzas. "The place has given us great memories, and we want to keep it alive."
The weekend business at Lucky Pie is indeed keeping the restaurant alive — especially at a time when they need it most. Brendan cannot help his customers break bread inside his restaurant like in the old days. But for a few hours every Friday and Saturday evening, he can still get his fix by putting a smile on the faces of the Lucky Pie Nation by providing carryout. And every Friday and Saturday night, the people of Louisville have the opportunity to escape the real world. We can take the Neapolitan pizza home, take a huge bite, savor the taste, and think about how we are the lucky ones.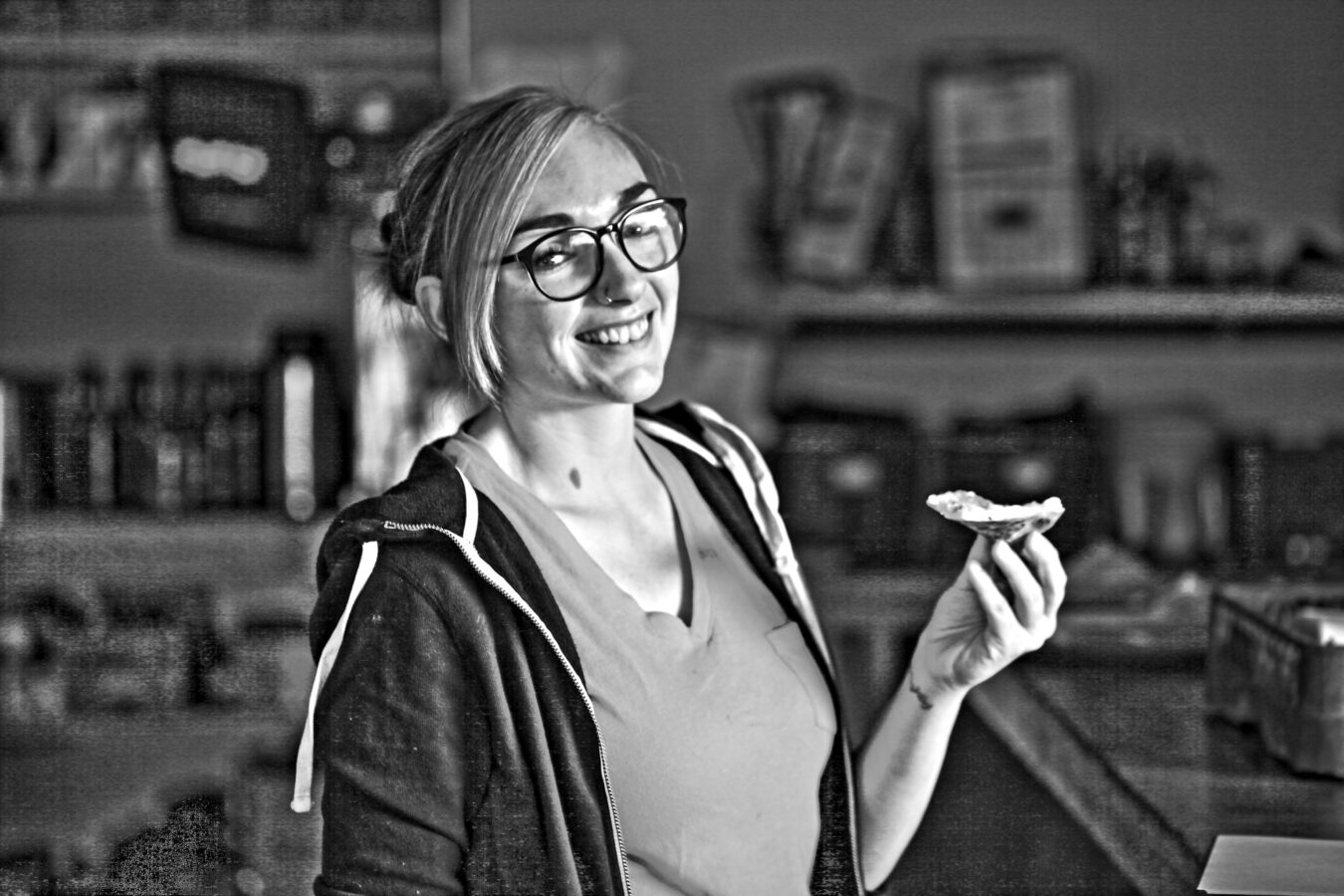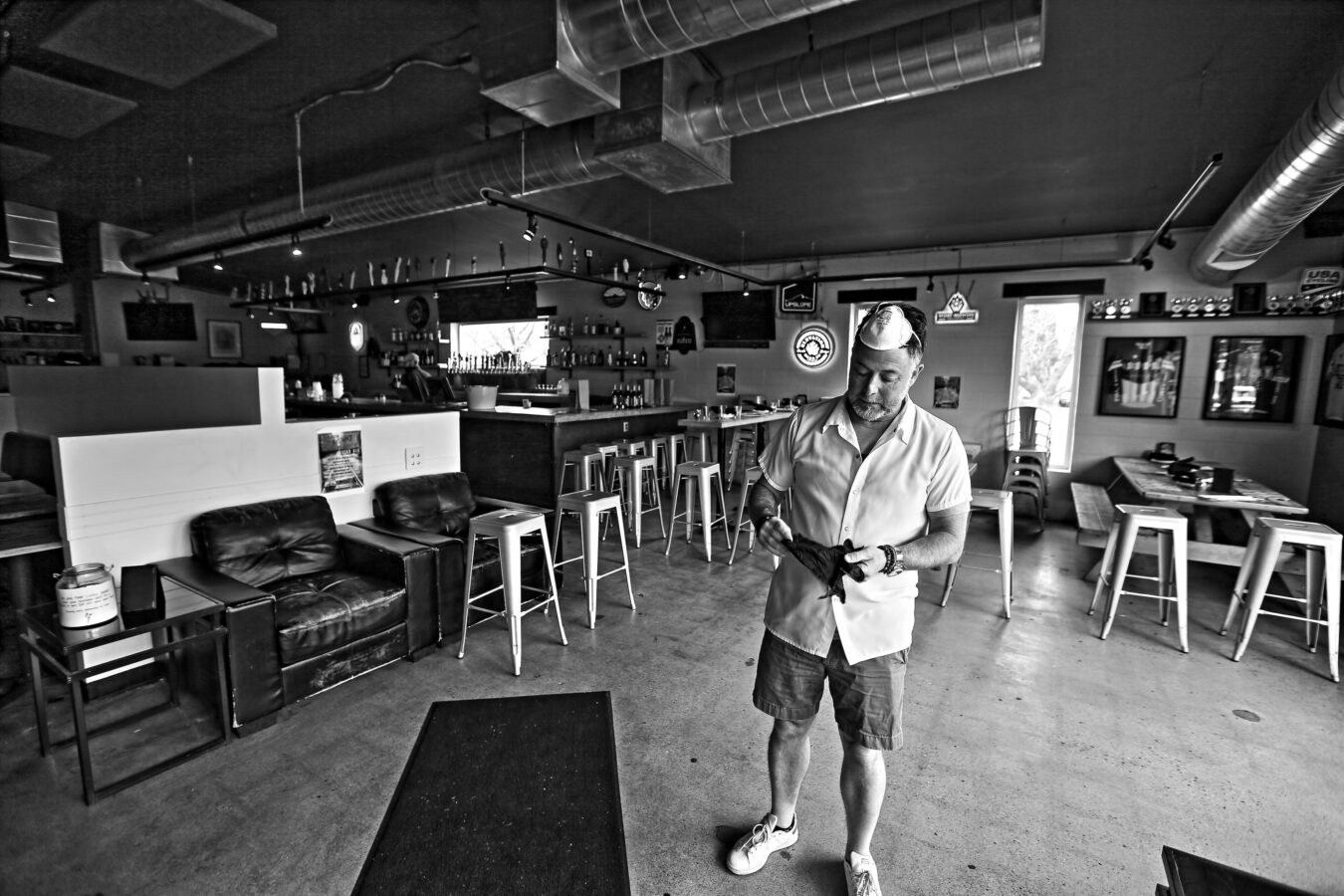 This weekend, support Lucky Pie and other businesses in downtown Louisville. They will appreciate it more than you'll ever know. Louisville Strong! They are ready to serve.
LUCKY PIE PIZZA
637 Front Street
(303) 666-5743
https://www.luckypiepizza.com