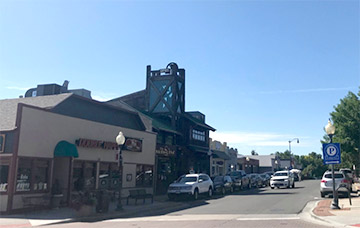 Summer is winding down...
Back to school is just around the corner, but there's still so many fun events and happenings downtown in August! So make the most of the last bit of summer with any or all of these great activities:


August Art Walk Events
First Friday Art Walk
August 2
6:00 ‒ 9:00 pm
Historic Downtown
Art Walk brings downtown together for a wonderful evening of art, food, wine, and live music! Visit all the participating galleries, shops, cafes, and other businesses that come together for this monthly event. Have a snack, sip some wine and support local artists. Bring your friends, family and visitors for this great night out in Louisville.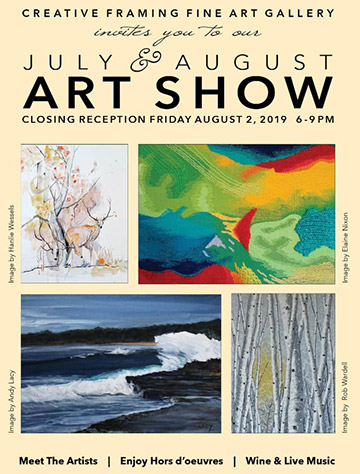 Art Show Closing Reception
August 2
6:00 ‒ 9:00 pm
Creative Framing Art Gallery
916 Main St.
Summertime, what a delight! Come join us on Art Walk night! Peruse the gallery for wall art, jewelry, sculpture, pottery and glass art. Meet the featured artists while enjoying snacks and beverages and wonderful live music from Latin jazz artist Miguel Espinosa. Hope to see you there!
Piazza Party & Hunt for History
August 2
6:00 ‒ 8:00 pm
Historical Museum
1001 Main St.
Join the Louisville History Foundation for food and fun during its outdoor "Piazza Party" at the Museum plaza! Do you have a keen eye for history? Bring your friends and family and test your skills with a scavenger hunt through the Museum campus. Earn a prize from the Louisville History Foundation when you finish!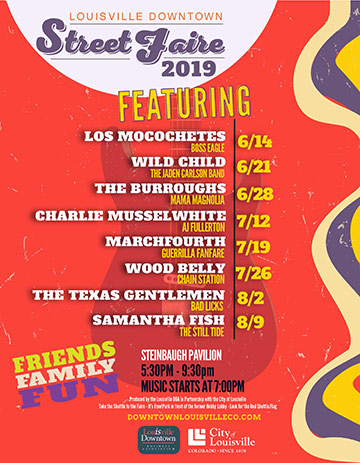 Louisville Street Faire
August 2 and 9
5:30 – 9:30 pm
Steinbaugh Pavilion
824 Front St.
The Louisville Downtown Street Faire concludes a fantastic summer of music in August starting with the alt-rock sounds of The Texas Gentlemen and opener Bad Licks on August 2nd. Plus don't miss the bluesy-rock stylings of Street Faire favorite, Samantha Fish as she closes out the season on August 9th with opener The Still Tide. Be sure to get downtown for these last two shows and bring your friends and family for all the summer fun! The Downtown Business Association and the City of Louisville thank you for supporting this event and we look forward to seeing you all next summer!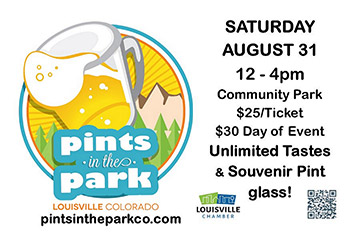 Pints in the Park
August 31
12:00 – 4:00 pm
Community Park
955 Bella Vista Dr.
Join the Louisville Chamber for their annual Pints in the Park event on August 31st! Beer tasting is unlimited and everyone receives a souvenir pint glass. Tickets are $25/pre-purchase or $30 the day of.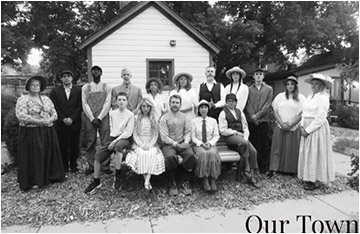 CenterStage Theatre
Our Town – an immersive theatre experience
August 1, 8 at 6:00 pm and August 3, 4, 10, 11 at 5:00 pm
Louisville Center for the Arts
801 Grant St.
CenterStage brings this classic Pulitzer Prize winning Thorton Wilder play uniquely to life by moving the audience and actors through three different locations in historic downtown Louisville! Act I begins at the Louisville Center for the Arts, then Act II moves outdoors to the The Louisville Historical Museum grounds, and Act III concludes in CenterStage's Black Box theatre on Front Street. This production stars several Louisville residents, including our city councilman, Chris Leh, as Doc Gibbs. Picnic sandwiches will be available for order from Moxie Bread Company. This is a theatre event you won't forget! For tickets and more information visit www.centerstagetheatrecompany.org.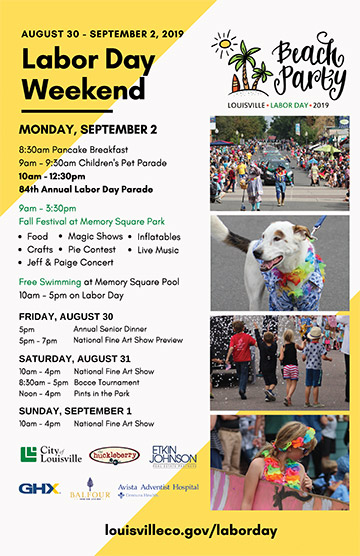 Labor Day Fall Festival Celebration!
Labor Day Weekend
August 30 – September 2
Visit: www.louisvilleco.gov/laborday for all event information
Arguably, one of the best events of the year! The festivities begin on Friday, August 30 at 5:00 pm with Louisville's 27th Annual Senior Dinner at Memory Square Park, recognizing our senior community, who give so much throughout the year to make Louisville a special place to live and work. This is FREE for all Louisville Seniors. Then the celebration continues through the weekend with the following events:

Saturday, August 31st
Bocce Tournament at Memory Square Park at 8:30 am. Call Angelo 720-201-7923 to reserve your spot.
Pints in the Park at Community Park from 12:00 – 4:00 pm. Purchase Tickets at www.pintsintheparkco.com
National Fine Arts Show open daily until September 8th. This show is sponsored by the Louisville Art Association. For exhibit details, visit www.LouisvilleArt.org
Monday, September 2nd
Children's Pet Parade on Main and Walnut at 9:00 am. Children can participate for FREE and will receive goodie bags, ribbons and more!
84th Annual Labor Day Parade at 10:00am. Winners will be announced at 1:00 pm.
Labor Day Fall Festival at Memory Square Park, activities include FREE SWIMMING, balloon twisting, and a free pancake breakfast. There will be food trucks, local art, henna tattoos and more.
Homemade Pie Contest at Memory Square at 11:00 am – register your pie at the Huckleberry today!
The City is still looking for volunteers and parade participants for Labor Day and would love your help! If you are interested in volunteering please email jennifer.grathwohl@gmail.com and if you are interested in the parade please email jgill@louisvilleco.gov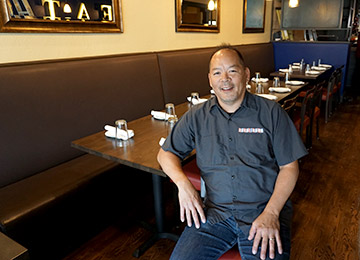 The Empire Strikes Back!
Reopening of the Empire Restaurant & Lounge
Open beginning July 27
816 Main St.
The Empire Restaurant & Lounge, a Louisville favorite for American food, will reopen Saturday, July 27 under the lead of Chef Jeff Osaka, Director of Operations Michael Burbage and business partner Ken Wolf. The restaurant temporarily closed its doors at the end of May so the team could renovate the space. As one of the anchors of Main Street, the changes aimed only to improve on one of Louisville's beloved establishments. Dinner will be offered seven days a week (Sunday – Thursday, 4:00 – 9:00 pm and Friday – Saturday, 4:00 – 10:00 pm) with lunch and brunch debuting later this year. Stay tuned for the Grand Re-Opening later this month and follow @empireloungelouisville for updates!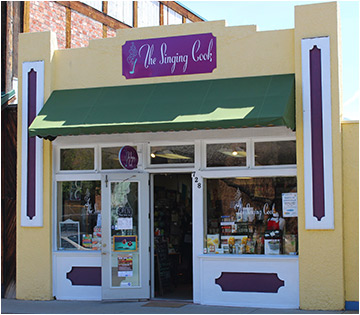 The Singing Cook
Sidewalk Sale!
August 2, 3, 4
728 Main St.
Don't miss our annual Sidewalk Sale! We need to make room for all the new fall merchandise, so stop by beginning Friday August 2nd to find some great bargains on everything from dishtowels to cookware to kitchen gadgets. This sale is 3 days only, so mark your calendar and be sure to stop in and score a deal!
Knife Sharpening August 10
10:00 am – 2:00 pm
728 Main St.
Knife Sharpening is back again in the parking lot behind our shop on August 10. Bring your knives, scissors and garden tools beginning at 10:00 am. No appointment necessary but we do advise coming earlier. For pricing and future dates go to http://www.singingcookstore.com/new-page-1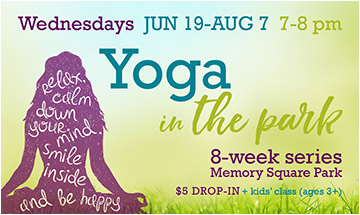 Yoga in the Park
Yoga Junction's Yoga in the Park
August 7
7:00 – 8:00 pm
Memory Square Park
Join Yoga Junction for their last outdoor yoga session of the summer at Memory Square Park! This all-levels class is led by a different teacher each week and is only $5! Plus bring the kids – we have a separate kid's class for $5/child as well! For more information: louisvilleyogajunction.com
Louisville Public Library Offerings
For all scheduled library programs visit www.louisville-library.org.
Money Matters: Alternative Investments
August 14
6:00 – 7:00 pm
Library 2nd Floor Board Room
951 Spruce St.
Uncommon ways to invest could enhance your earnings. Think outside of the box. There are more unique ways to earn than putting your money into stocks, bonds, and mutual funds. Discover ways to spice up your financial portfolio with alternative investments such as Residential Properties, Cryptocurrency, REITs, Precious Metals, Hedge Funds, Venture Capital, and Collectibles.
Stories in the Summer
Adults, Teens and Children ages 6+
August 17
7:00 – 8:00 pm
Historical Museum
1001 Main St.
Evening storytelling offered on three summertime dates on the Museum outdoor campus – Different stories each time! Enjoy masterful and fun storytelling from the Boulder Valley Spellbinders for adults and children ages 6 and up. Bring a blanket or chairs, if desired.
Brick Expo
Grades K-6
August 21
4:00 – 5:00 pm
Library Meeting Room
951 Spruce St.
Bring your Lego creation and see what others made. Each registrant will receive a sign and 18x22 inches of space for display. Free build will take place concurrently in the Story Room. Registration is required.