Is it us, or is this year flying by? Labor Day weekend marks the beginning of turning leaves, football games and lots of great activities, like parades, art shows and a bunch of beer barrel fun!
First Friday Art Walk September 7
6:00 – 9:00 pm
The stores are open, the restaurants are bustling and the galleries are alive with receptions and shows that feature some of the best artwork around. Enjoy the socializing on Main Street, Front Street and along the sidestreets. Go to louisvilleartsdistrict.com for artwalk map and featured artist information.
Historic Walking Tour
September 1
9:30 am
Historical Museum
This walking tour has the theme of "Main Street Stories" and will focus on the interesting history of the downtown commercial district along Main and Front streets. No advanced registration necessary. Meet on the steps of the Library. Contact: museum@louisvilleco.gov
National Juried Fine Art Show Louisville Art Association
801 Grant Ave
September 2 – 9
Stop by the Louisville Center for the Arts in Memory Square Park, to view the 27th National Juried Fine Art Show, sponsored by the Louisville Art Association. The Opening Reception is Saturday, September 1, from 7:00 – 9:00 pm. The show is free and open to the public. There will be art demonstrations, music performances and receptions throughout the week. For show hours and additional information: www.louisvilleart.org
Girls Night Out
By Chance
920 Main St
September 7
6:00 – 9:00 pm
Back by popular demand, Girls Night Out is an evening of fun, laughs and a featured jewelry artist as well as the opportunity to see the new UNIQUES on the Trollbead tree.
Gravity Brewing Grand Opening
1150 Pine St
September 8
Although it's open now from Thursday – Sunday, Louisville's first brewery will officially open its taproom doors with a beerfest to showcase its latest brews and supposedly, the longest bar in Louisville. Word has it they've brewed an Imperial Stout and a Belgian Abbey/Dubble for this special event. Tasty!
Free Library Events
Louisville Public Library
951 Main St
The Louisville Public Library in conjunction with CU Office of Outreach will sponsor the following events at the Library:
African Songs of Life with the 1000 Voices
September 8
11:00 am
Participate in community singing, dancing, and storytelling for all ages, led by Nii Armah Sowah with the 1000 Voices Project and senior instructor at the University of Colorado Boulder. 1000 Voices was founded on the conviction that whenever we raise our voices collectively, change is inevitable.
Role of Science and Technology in Sustainable Human Development
September 8
3:30 pm
CU-Boulder Professor Bernard Amadei is the founding president of Engineers Without Borders-USA and co-founder of Engineers Without Borders-International. He will deliver a program about the mission of Engineers Without Borders and sustainable development. If you enjoyed learning about Engineers Without Borders in the library's Discovery Tech exhibit, don't miss this fascinating lecture.
Water Water Everywhere Nor Any Drop to Drink... Safely
September 26
7:00 pm
Recent discoveries have revealed subtle but significant detrimental effects worldwide on the health of wildlife and humans by chemicals in our food, air, soil, and water. Many of these chemicals produce problems in development, reproduction, obesity, and general health problems. David Norris, professor of integrative physiology, will discuss the implications on the health of wildlife, humans, and future generations.
More information on the above events at http://conted.colorado.edu/library/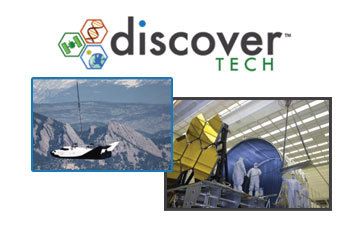 More Library Programs
Discover Tech Science Programs for Adults and Teens
Library Meeting Room
September 4
6:00 – 7:30 pm
The Dream Chaser Shuttle
Presented by Cassie Kloberdanz, Sierra Nevada Space Systems
September 5
7:00 – 8:00 pm
The James Webb Space Telescope
Presented by Paul Lightsey, Ball Aerospace
September 8
3:30 – 5:30 pm
Engineers Without Borders: Engineering for Developing Communities
Presented by Prof. Bernard Amadei, CU Boulder, founder
Brown Bag Program
Louisville Polio Epidemics of the 1940's
September 6
12 noon
Library Meeting Room
This program will examine the polio epidemics of the 1940's and 1950's and how it impacted residents of Louisville and other communities.
Children's Wellness Weekend
Louisville Wellness Center
921 Main St
September 7 & 8
9:00 am – 4:00 pm
This free event features Dr. Roy Steinbock of Mindful Pediatrics as guest speaker Friday at 6:30 pm. Then a healthful, fun-filled day of kids Yoga, art and music, hula hooping, peach picking, body work and a whole lot more. Check the website for a complete schedule of events. http://www.louisvillewellcenter.com/ or call 720-435-5052.
Louisville Oktoberfest
Steinbaugh Pavilion
September 14 – 15
Friday, 4:00 pm
Ah, the annual celebration of beer – this year's beer party will feature a host of musical performances, great food and great beer. New this year is a VIP area for the two-day event. Fill up on the good times and enjoy the festivities. Admission is FREE. www.louisvilleoktoberfest.com.
Benefit for the Louisville Arboretum
Hosted by Oskar Blues and Empire Restaurant
816 Main St
September 18
6:00 – 8:00 pm
This special fundraiser sponsored by the Friends of the Louisville Arboretum will feature Farmer Geoff from Oskar Blues and premium beers, specially prepared appetizers and a presentation about the Oskar Blues Hops and Heifers Farm. Tickets are $27.50. Reservations required as space is limited. Contact: 303-665-2521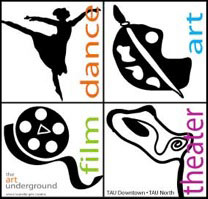 Art Underground
5-Year Anniversary Celebration
Elks Lodge
525 Main St
September 22
6:00 – 10:00 pm
Congratualtions to The Art Underground (TAU) as they celebrate their 5-year anniversary and expansion into a new Arts Center. The 9,200 sq ft facility will allow TAU to expand their art, dance, film and theater offerings. Join community members, officials and businesses as TAU unveils the theater design at the party. Ticket price includes live music provided by local favorite, The Vinyl Underground, donated appetizers and cash bar available. Tickets are $35 and available online or call 303-229-1127.
Old Town Cinema Second Annual Goodbye Summer Bash
Steinbaugh Pavilion
September 29
6:00 pm
Celebrate with OTC as they debut their first REEL filmmakers original short film, Rails and present the feature film Grease. Film at dusk, food trucks, a beer garden, dance and costume contests and prizes. And if you really want to show your support for community cinema, join OTC's Kickstarter program to help them raise funds for continuing this great program.
Now Open
Reaching Higher Educational Center
908 Main Street, Suite 370
Welcome the Reaching Higher Educational Center, which has opened on Main Street. The Center's mission is to promote the educational, social and emotional success and advancement of each individual learner. Services consist of psychological and educational assessment and counseling, academic enrichment and tutoring, homework and study skill support, and test preparation. Contact them at office@reachinghighereducation.com or 720-432-1336.
The Singing Cook
728 Main Street
Check out Louisville's newest cooking store with hard to get specialty food items and all the cookware you need to create wonderful cuisine. Great kitchen items and table ware too! The Ribbon Cutting Ceremony is September 7 at 4:00 pm followed by Grand Opening events which include refreshments and entertainment. For more information call 720-484-6825.